Celebrity-Athlete Bromances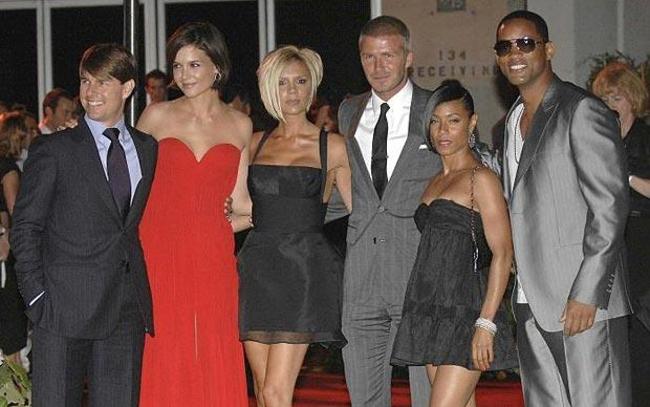 It set the scene for his return to TV, with the new FX show, "Anger Management," in which he plays a therapist opposite Selma Blair. Jon Kopaloff/Getty Images Robert Downey Jr. The actor who made his film debut at the age of 5, rose to fame in the '80s as one of the so-called "Brat Pack," starring in "Less Than Zero" and "Weird Science," among other movies, and as a cast member of "Saturday Night Live." But Downey's life-long battle with drugs became especially hard in the '90s, and his habit eventually landing him in a California rehabilitation facility. After emerging in 2000, a likely comeback as Callista Flockhart's love interest on the popular TV series "Ally McBeal" was thwarted when he was arrested two more times and fired from the show. But the Academy-award nominated actor has managed to finally kick his drug habit and has been welcomed back warmly by Hollywood and movie fans alike. He's since proven his talent and his worth with appearances in the critically acclaimed "Kiss Kiss Bang Bang," and in the high-grossing blockbuster movies of the "Sherlock Holmes," "Iron Man" and "Avengers" franchises. Rommel Demano/Getty Images Martha Stewart The queen of craft and multibillion-dollar business tycoon Martha Stewart's incredible reversal of fortune since her fall from grace is owed to more than just good luck. The lifestyle entrepreneur revealed in 2012 that she carefully planned the resuscitation of her career from the moment she was convicted and imprisoned for insider trading in 2004. Since then, there seems to be no end to her successes and ever-growing empire, which includes the launch of her magazine, "Martha Stewart Living," her ascension onto New York Times' bestseller list for her book "The Martha Rules," and a starring role on a daytime television show. Jon Kopaloff/Getty Images Britney Spears After the head shaving, paparazzi assaults, dates with paparazzi, public custody battles and hospitalizations, Spears seems to have once again magically transformed herself from "hot mess" to simply "hot." But so enthralled is America by the "Princess of Pop," the erratic behavior was all but forgiven when her supposed comeback album "Circus" was released in 2008 — deemed by critics to be a real return to form for the Grammy Award-winner. The singer-cum-actress began her career as a cast member of The Mickey Mouse Club and quickly rose to fame with such hits as "Baby One More Time," "Lucky" and "Stronger." Her newest single, "Work Bitch," was leaked to fans over the weekend ahead of the release of her latest album, which the 31-year-old has promised as her "most personal" album ever. She's even launched a comeback countdown on her website titled "all eyes on me," leading down to an announcement on Sept.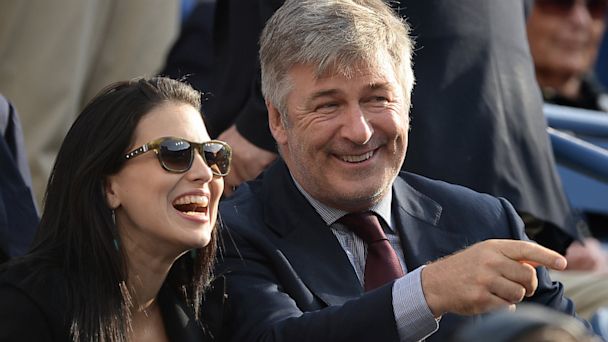 Now that he's revealed himself to be the biggest fraud on the planet, that may not be the casebut during brighter days, Jake Gyllenhaal could frequently be spotted at his side. The disgraced cyclist and the actor were often seen working out together (what else would they be doing?) back in the day, circa 2006, cycling through Malibu and taking in the luscious scenery. Strangely, their relationship seemed to fall apart suddenly, apropos of nothing. Maybe Jake knew something we didn't…or maybe he just got sick of cycling and decided to take up running instead. Scott Halleran/Getty Images Who would ever want to be friends with Johnny Manziel? By all indications, he seems to be burning all of his bridges in College Station, TX, the place that built him into the college football legend he is today. Sure, he has legions of sycophants who love what he does on the football field, but nothing about the way he conducts himself on a daily basis suggests that spending time with him would be pleasant. So Drake: Explain. The two sparked a friendship during the summer, when Manziel was forced to explain why he left the Manning Camp after missing required activities. Drake tweeted words of support at the Texas A&M quarterback, which Manziel then retweeted: You handled yourself well today. Proud of you brother! @JManziel2 Matt Leinart & Nick Lachey David Livingston/Getty Images The award for the most random bromance in existence goes to these two, who have been BFFs for quite some time. It's unclear why the two of them became friends. It seemed to happen right around the time Matt Leinart was graduating from USC and entering the NFL draft. Simultaneously, Lachey was getting used to his post-Jessica Simpson, newly single lifestyle.
J. D. Salinger, privacy and celebrity — a Q&A with the director of the new film
Salingers work is so informed by his life that to not understand any element of his life is to miss a huge part of his [work]. And so thats what I was trying to do. I was trying to tell the story of his life. Within Salingers life are the missing pieces to understanding both Salinger and his work. And you know a number of stories where people have asked, why did this happen, why did this character kill himself, why did this character blow his brains out, to understand that that is rooted in his life. Why wouldnt you want to know that Holden is based on Salingers life in New York in the 1940s? Why wouldnt you want to know that many of the characters in Salingers stories experienced exactly what he experienced in his life? Theres a false belief out there that autobiographical details somehow cheapen the value of the work. I dont understand this insane philosophy that critics have that no one can make a film about J.D. Salinger. That he is somehow off limits. That the details of his life have a separate and special standard that is different from Oskar Schindler or Martin Luther King or John F. Kennedy But I would push back against that for a second and say that the reason hes different from those other people is that hes a writer and those people are all actors theyre primarily known through the things that they did in the public sphere. But Salinger, were given these four books, and those are what we see of him. And a lot of people had very interesting lives and fought in World War II or had sort-of-illicit relations with people, but not all those people came out and wrote these books.